The skin care industry has been growing steadily and has shown growth through the depression and major recessions. People are becoming more and more interested in taking care of their skin, and as a result, the demand for skin care is rising.
This can also be due to the lower investment cost to venture into cosmetics, versus food products. Minimum orders tend to be lower, as per unit items tend to be higher compared to other categories.
If you're thinking about starting your own skincare or beauty range, then this is the perfect time to do it! In this article, we'll provide you with a complete guide to creating your own oem skin care. We'll cover everything from market research to business strategy to private label and product formulation. So whether you're just getting started or you're already well underway, this article will provide you with everything you need to know!
In Summary, This Guide will Create your Ideas From Concept to Reality
Target Customer for Cosmetic 
The target customer for oem skin care products is typically women aged 30-55. This demographic is typically interested in taking care of their skin, and they're willing to invest in products in order to achieve the best results.
Some of the most popular oem skin care products include anti-aging creams, face masks, and moisturizers. Women in this age group are typically looking to reduce the signs of aging, improve their complexion, and keep their skin hydrated.
If you're targeting this demographic with your oem skin care products, then make sure to focus on the key benefits that your range has to offer. Stress the importance of the ingredients, and highlight the unique selling points of your product line.
Take into development consideration the locals preference such as demogrpahics preferring stronger smelling fragrences.
Creating SkinCare Identity & Concept
When it comes to oem skin care products, it's important to create a strong skincare identity. This will help your products stand out from the competition, and it will help customers remember who you are and what you offer.
First, ensure it is consistent across all channels. Your website, social media pages, packaging, and marketing materials should all be aligned with each other, to construct a business plan.
Second, make sure it is memorable. Use eye-catching visuals, quirky taglines, and distinctive fonts to set yourself apart from the competition. And lastly, be authentic. Make sure it reflects who you are as a company, and don't try to be something you're not.
Thrid, are you able to capture personal aspects of your customer?
Unique Selling Point
When it comes to oem skin care products, it's important to identify and highlight your unique selling points. This will help you stand out from the competition, and it will make your products more appealing to customers.
There are a few things you can do to highlight the unique selling points of your oem skin care products. First, focus on the quality of your product that offer real benefits and even solutions for the skin.
Second, focus on the results that your products can achieve. Showcase before and after photos of people who have used your products, and talk about the positive results they've seen. This will help customers visualize the benefits of using your products.
And lastly, focus on customer service. Make sure you offer excellent customer service, and go above and beyond to meet the needs of your customers. This will help build customer loyalty and encourage repeat purchases.
If you can focus on these three things, then you'll be well on your way to highlighting the unique selling points of your oem skin care products!
Halal Cosmetics
Consider getting halal or vegeterian options for yoru skincare brand if your target market are muslim. It is a definate purchasing pain point for muslim customers and attaining halal certification is the solution.
Selling Price
When it comes to oem skin care products, one of the most important factors to consider is the selling price. You need to find a price that's fair for both you and your customers, while also ensuring that you're making a profit on each sale.
There are a few things you can do to determine the selling price of your oem skin care products. First, research the competition. Find out what other companies are charging for similar products, and use this information to help inform your own pricing decisions.
Second, consider your costs. Make sure you're covering the costs of ingredients, boxes, shipping, and marketing expenses. If your selling price is too low, then you'll end up losing money on each sale.
And lastly, be realistic. Don't set your prices too high, or you'll risk turning customers away. Find a price that's fair for everyone involved, and that offers a reasonable profit margin for you as the seller.
When it comes to oem skin care products, finding the right selling price is essential! By doing your research and considering all of the factors involved, you can find a price that's fair for both you and your customers.
If your target retail is considered up market or premium you must have great design and a matching external asthetic such as bottles and packaging.
Identifying Maximum Cost
The general rule for fast-moving consumer goods is dividing the target retail price by 3 or by 5 if priced in the medium to premium category.
Example: Retail Price of USD100
Target Cost for FMCG = USD100 / 5 = USD 20
Target Cost for Premium Product = USD100/3 = USD 33
This serves as a maximum cost acceptable.
Top Features of Cosmetics for 2022 in Asia Pacific (Euromonitor 2019)
Hydration
Natural
Organic
Types of Cosmetics & Range
When it comes to oem skin care products, there are a few different types of cosmetics you can choose from. The most common types include cleansing, serum, treatments, facial care, body care, and hair care products.
When creating oem skin care products, it's important to think about the range of products you want to offer. Do you want to focus on just one type of product, or do you want to offer a variety of products for different parts of the body? The largest market starts with cleansing products followed by sets for skin care then serum.
If you're just starting out, it might be a good idea to focus on one type of product and gradually expand your range as your brand grows. This will help you get started and build a foundation for your oem skin care brand.
But if you're looking to expand more quickly, then you might want to consider offering a range of different types of cosmetics. This will give your customers more options, and it will help you reach a larger audience.
No matter what type of oem skin care products you decide, make sure they meet the needs of your target customer such as woman!
The Malaysian private label skincare market is currently worth an estimated RM1.5 billion, and it's expected to grow at a rate of 6% per year over the next five years. This presents a great opportunity for oem skin care businesses looking to expand into Malaysia.
OEM skin care is currently dominated by multinational brands. In fact, oem brands account for only 23% of the market share, leaving plenty of room for growth.
If you're looking to enter the oem skin care in Malaysia, then it's important to understand the current landscape and identify your target audience.
Formulator & Manufacturing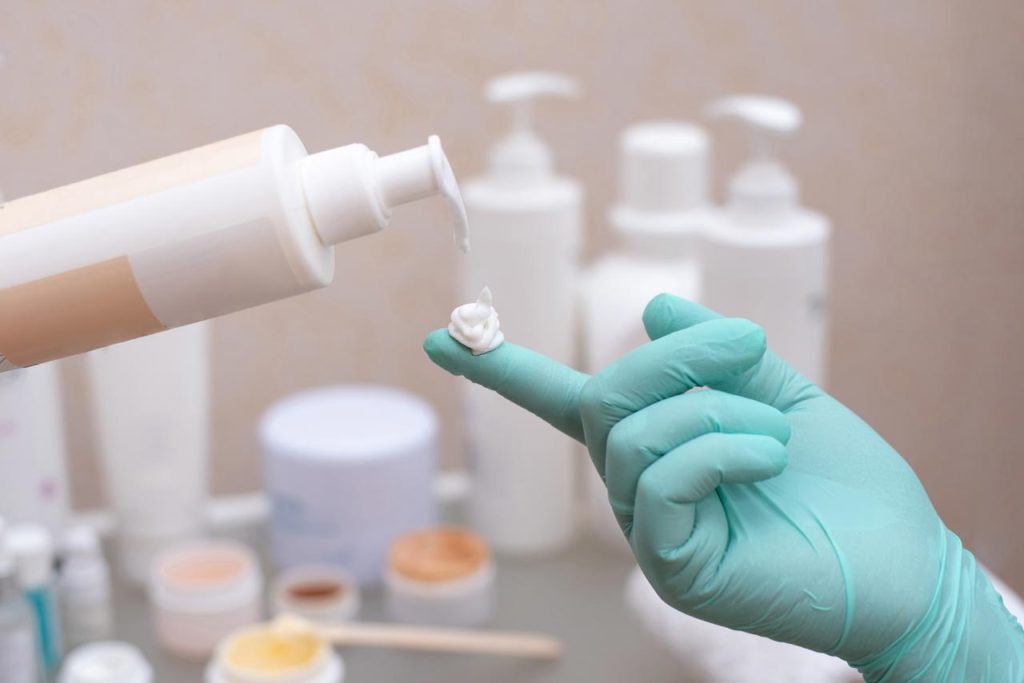 When it comes to oem skin care products, selecting the right formulator is essential! By working with a qualified formulator, you can ensure that your products are of the highest quality and that they meet all of the necessary safety standards.
When looking for a formulator, it's important to consider their experience and expertise. Make sure they have a good understanding of the oem skin care, and be sure to ask them about their past projects.
It's also important to consider the formulator's facilities and resources. Make sure they have the ability to produce large quantities of products, and that they have access to all of the necessary ingredients and equipment.
If you're looking for a qualified formulator to help you make your oem skin care products, then contact us today! We have years of experience in the oem skin care market, and we're proud to offer our services to businesses of all sizes.
Consider private label products or a totally bespoke formulation created explicitly for your own brand.
When selecting an oem manufacturer for your skin care product, it is important to consider several factors. The first factor is the quality of the manufacturing process. The oem manufacturer should have a proven track record of manufacturing products.
Production scheduling should be clear conscise and completement your development plans be it for your beauty, treatment, or even facial cleansing product range.
The second factor is the cost of manufacturing. The oem manufacturer should offer competitive prices without compromising on quality. Identify the complete cost structure such as boxes, design, production and logistics.
Identifying Great Manufacturing Services
Manufacturing Product Technology can be broken down into 3 main science characteristics which you should look for if your pviate label usually these properties have been tested.
1. Stability of Formulation
Is the product heat stable or even cold stable if sold in climates with freezing temperatures. Does the color change due to addition of natural extracts. Is there any required technology or science that needs to be used to overcome challenges.
The produce should have a high degree of efficacy especially with the use of extracts
2. Smell of Product
Very subjective but as important as the rest if not the most. Does the smell fit to the value proposition of the product? is it Natural? Vegan? Allergen Free? is it required?
3. Finishing of Product
Texture, Design, boxees and play time. During manufacturing has the skincare product been fortified with the appropriate finishing agents?
Finally, you should also consider the oem manufacturer's ability to meet your deadlines. They should be able to manufacture your product quickly and efficiently so that you can get it to market as soon as possible whilsts still mataining professional and ideally personal relationships.
If you're looking for a reliable oem manufacturer in Malaysia, contact us today. We would be happy to discuss your needs and recommend the best oem supplier for your skin care product.
Related Articles